Redback Extreme review
For those who don't know what I'm talking about I want to give my expert opinion or review
on one of the top 4wd 3 inch exhaust brands out there.
Now it is called Redback Extreme not because it's made for extreme 4wd's but because of the extreme
engineering put into each system.
I believe it is the toughest and best exhaust for your 4x4 on the market today, these systems are made
in Victoria by Manumatic who have been making exhaust systems forever. Manumatic/Redback are passionate about their products and have designed the Redback Extreme with a number of special extras that the others can only try to copy.
When you buy this system first thing you will see is the care taken in packaging the product, then you open up the box and find all pieces are well protected with foam packing and plastic wraped.

Next you see is the finish of each piece and superb paint job, also it has a full set of bolts and mounts with
instructions for fitment. None of the other brand will provide this level of service.
They main features are how well the brackets are engineered and attached to the pipework and muffler, we often see these brackets break off the cheaper brands not so with an extreme.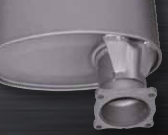 The other area that fails is cracking where the pipework meets the muffler just from flexing all the time, well
Redback Extreme sorted this out by fitting braces between muffler and pipe, pretty simple really but missed
by other brands.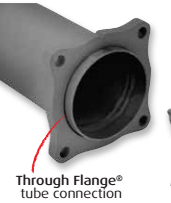 The flanges joints are what is called through joints as one side has some pipe extending out that
slips into the other flange so to give the gasket some protection from hot exhaust gases, which will
make it last just about forever. Most other brands out there just use two bolt flanges which flex and
blow out the gasket in no time, this can be really annoying when you're out on your trip.
These flange through joints are what manufacturers like Toyota and Nissan use on their original systems
And to finish off if you're looking for a system that's just about bullet proof and easy to install with a 3 year warranty then this is the system for you.
Watch my video for more on this product
https://www.youtube.com/watch?v=HKEecmU7UlQ
Thanks for reading and look forward to hearing from you.
Dave Robinson
Owner of Performance Exhaust and exhaust expert.
---
Leave a comment